Hopeful Ann is setting up a yard sale in her front yard. But as her first potential customer-a bit of a stud-tells her bluntly, she is selling "crap." But could Ann suddenly have something else in mind? She invites the guy inside to see something else she has for sale, and takes him to her bedroom where she retrieves a hummingbird sex toy from her nightstand. He says he might be interested in buying it, but he doesn't really know how it works. So, Ann gives him a demonstration that gets her hot and, of course, leads to some intense cock sucking and heavy-duty fucking. Ann does get a facial salute...but no sale.
More Amateurs »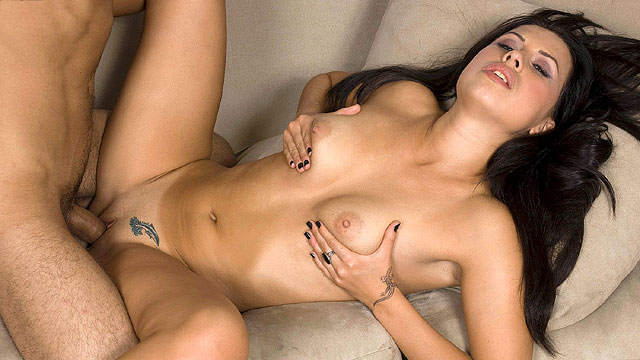 Katya's got a problem. Her air conditioning is not working and she's really hot. She calls for a repairman, but gets sidetracked while she's waiting for him and works up a sweat with a little masturbation action. So, by the time the repairman arrives at her door, the last thing on Katya's mind is getting the air fixed. The first thing on her mind? Getting her pussy filled! She doesn't waste time in coming on to the air conditioning guy, and he doesn't put up any kind of fight. Soon he's getting his cock sucked-right down to the base-and then the couple get into hot and heavy fucking on the couch. If you like loud sex, then this is for you, because Katya is loud... really loud!
More Amateurs »
Christine is on the phone in her bedroom, telling her friend that her husband is away and she's ready to go out and party. But somebody is lurking out in the hallway, listening and watching her as she starts to get changed. When she is down to her bra and panties, a workman disturbs her, to tell her he's finished his job. But she has another task in mind for him, and she makes it very obvious what it is. So he happily gets into licking her clit, enduring a slobbery cock-sucking and then fucking her hard and deep and cumming on her face. Then his job is done.
More Amateurs »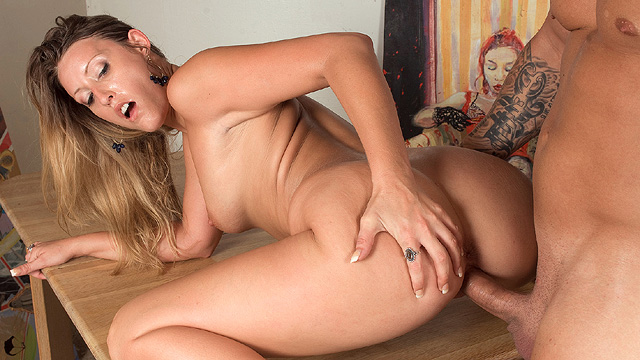 Sisters Jessica and Sunny share an apartment. Jessica is anxiously awaiting the arrival of her new boyfriend when she gets an emergency call to go in to work. She leaves, telling Sunny that she'll be at least an hour, and asking her to entertain her boyfriend till she returns. Well, Sunny takes that a little too literally. When the guy arrives, Sunny invites him in to wait. They start flirting immediately as he first checks out Sunny's paintings then starts checking out Sunny. She tells him she's the wild sister, then proceeds to prove it by sucking his cock and fucking him hard and long. What her sister doesn't know won't hurt her.
More Amateurs »
Rio is just chilling on her bed when her boyfriend walks in with his video camera. He wants to make a hot movie, but she's not really into it. But his powers of persuasion are good, and it's not very long till she's totally in the mood and posing and stripping for him. Of course, getting naked around her man starts Rio thinking about other things, so when he strips, too, and asks for a little oral lovin' she is happy to oblige because she knows that one thing leads to another. So, after sucking on his dick awhile, she gets herself well and truly fucked...and everybody's happy.
More Amateurs »